So this weather is pretty glorious!
Finally everyone can stop moaning and going on about where is our summer? I think it's returned and brought a few extra degrees with it, thank you summer.
One of my favourite things to do in the sunshine is just to jam out and read a book or listen to music, which is exactly what I have been doing this weekend. Apart from having to start work at 4:30 in the am once finished work I came home and creamed up and sent myself out into my pathetic excuse of a garden and sunned it up for a few hours.
Yes I am aware that my chair needs a good clean, but you should see the rest of the shit heap that is my 'garden' its my new project.
Last week I went to Camber Sands, now someone telling that I am to be picked up a 5:45 on a Sunday morning, actually made me want to rip my eyes out of my face and throw them at someone. That time on a Sunday should be made illegal but it was well worth it, getting to a beach before its even opened is a surreal experience but considering it is possibly one of the nicest sandy beaches in Blighty it was worth it.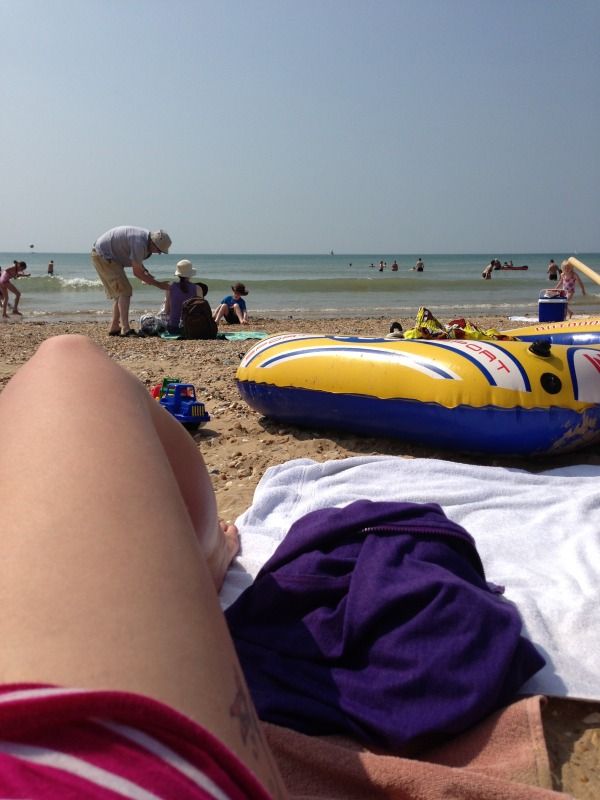 The one thing really grinds my gears about summer is the number of times I have heard, DJ Jazzy Jeff and The Fresh Prince - Summertime. So Here it is just to make you feel a bit better.
and I not that surprised that it has only had 3million views, it's always on the radio.